Weather News – Severe storms striking eastern Australia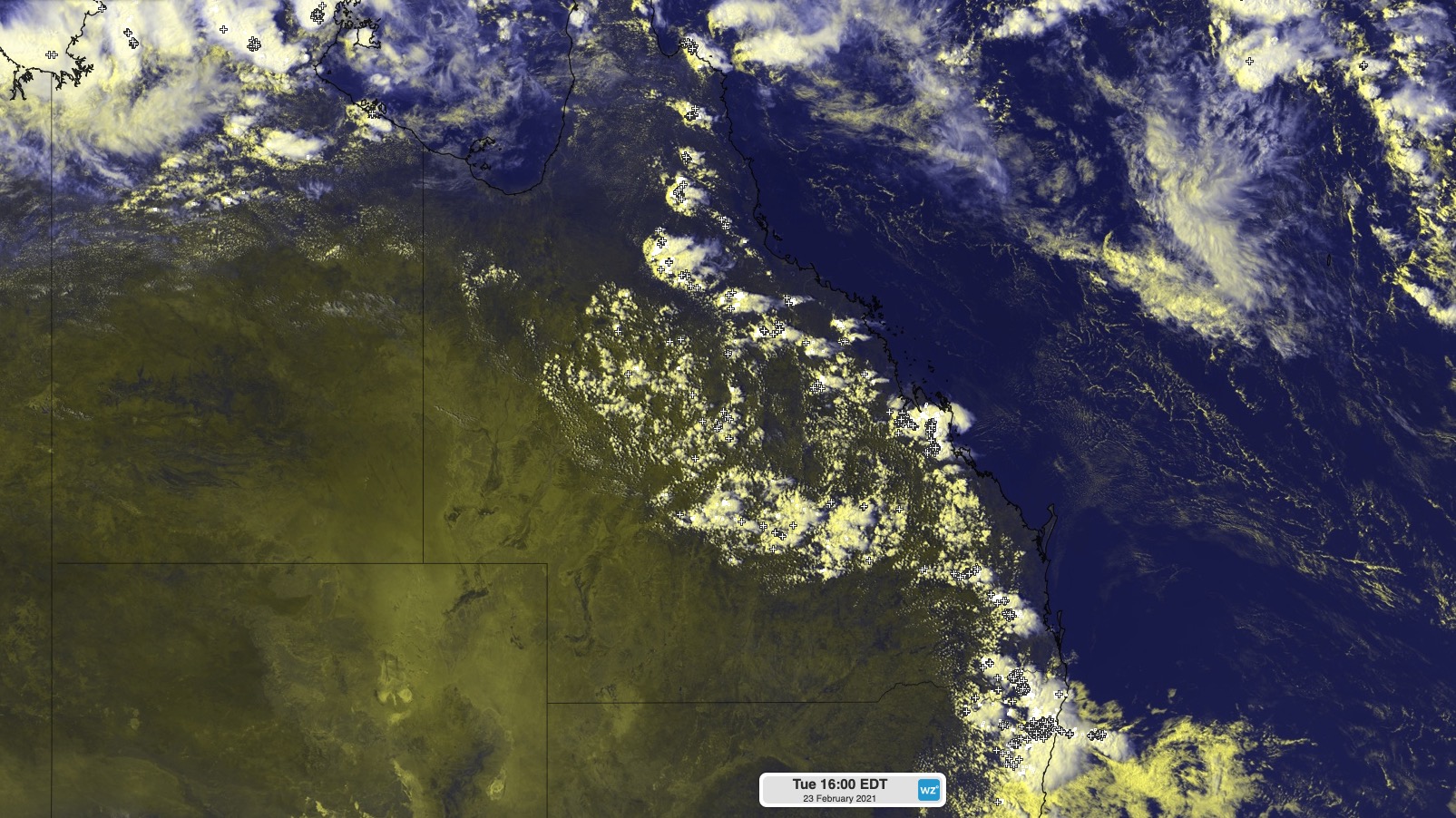 Severe storms striking eastern Australia


Ben Domensino,

Tuesday February 23, 2021 – 16:26 EDT

Thunderstorms have developed over a large swathe of eastern Australia this afternoon, prompting severe storm warnings in parts of southeast Queensland and northeast NSW.
Moisture-laden air feeding into a low pressure trough and unstable atmosphere caused widespread storms to develop over eastern Australia on Tuesday afternoon.
By 4pm AEDT, thunderstorms had formed over an area stretching more than 1,500 kilometres from Georgetown in northern Queensland down to Grafton in northern NSW.
Image: Satellite image and lightning strikes showing thunderstorms stretching from northern Queensland to…