Weather News – Bundaberg's record-challenging heat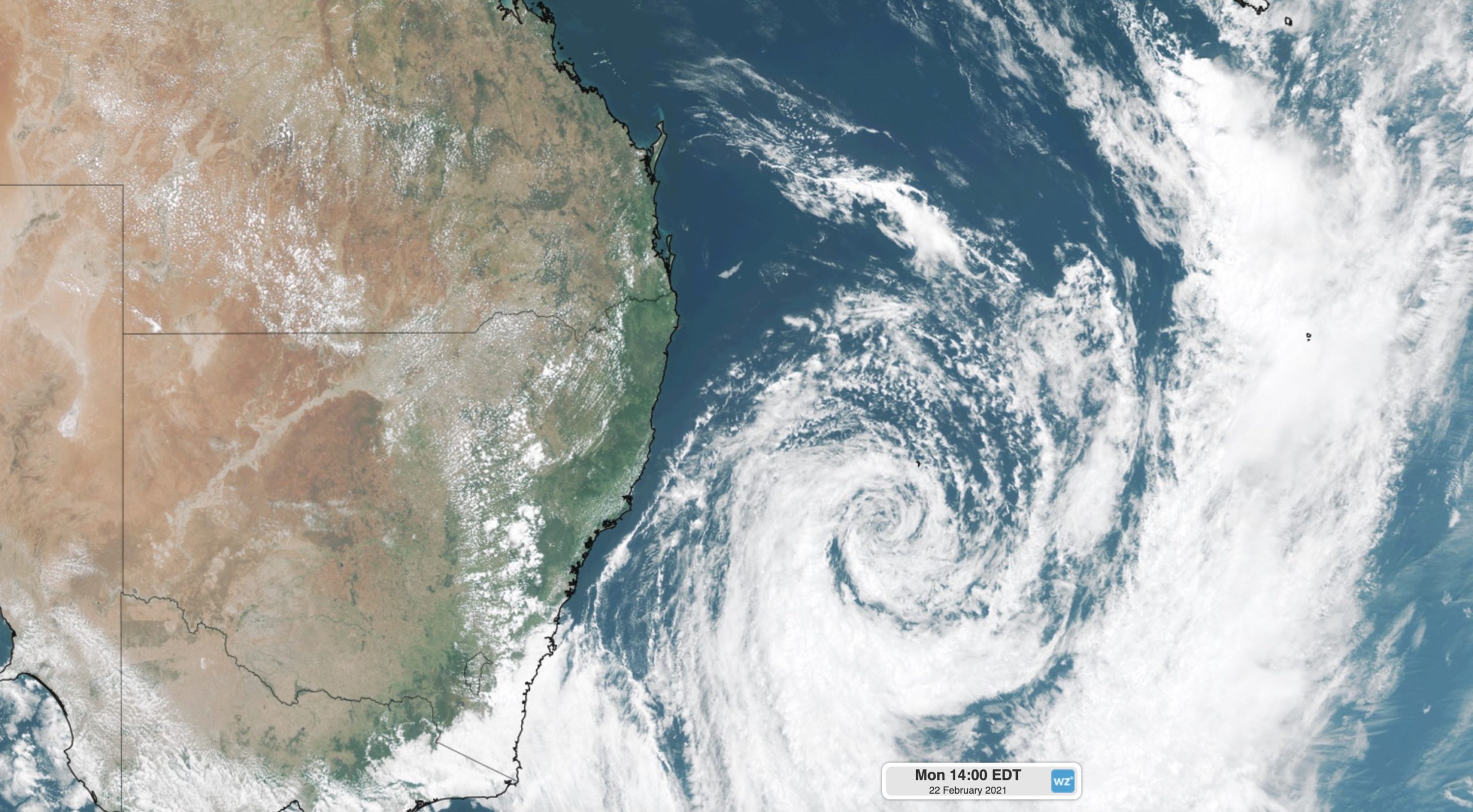 Bundaberg's record-challenging heat


Ben Domensino,

Tuesday February 23, 2021 – 13:08 EDT

Parts of central Queensland had an exceptionally warm day on Monday, with Bundaberg registering its highest temperature in more than a century.
Hot inland air was driven towards Queensland's central coast on Monday by west to southwesterly winds flowing across the state. These offshore winds were caused by a large low pressure system moving over the Tasman Sea.
Image: Visible satellite image showing cloud spiralling around a large low pressure system over the Tasman Sea on Monday.
Bundaberg Airport registered a maximum temperature 38.6ºC on Monday afternoon. This was 8.2ºC above the long-term…