The Stephensons of Mt Gambier believe they are the only Australian family living in an old prison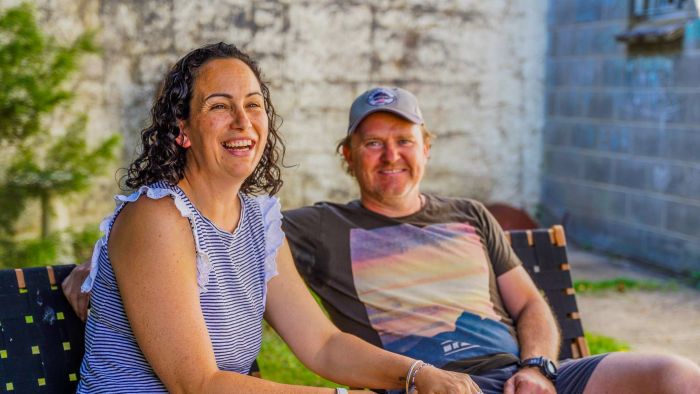 When James and Melissa Stephenson were handed the keys to Mount Gambier's old prison in 2010, they closed the doors for 18 months.
"It was horrible, it really was … It just felt really sad and heavy," Mr Stephenson said.
In the decade prior to them moving in, the heritage-listed site had been a halfway house and hostel for the town's homeless population.
"Every square metre of the jail was used to house junk, [there was] animal faeces, there was a lot of drug use in here," Mrs Stephenson said.
Nevertheless, the Stephensons believed they could transform the premises into a successful hotel as well as a beautiful family home in which to raise their three…