Police seek fresh clues over suspected hit-run death of Braydon Worldon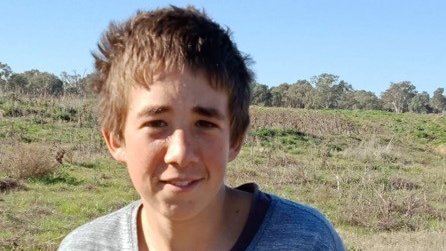 Police are again appealing for information as they try to find out how a 15-year-old boy died on the side of a rural road in southern NSW, in what is believed to be a hit-and-run incident.
Key points:
Police believe teenager Braydon Worldon died when he was hit by a car on a rural road near Wagga Wagga.
They are asking people to come forward with information that might identify the driver.
An inquest into the 15-year-old's death will begin on March 30
That teenager was Braydon Worldon from Wantabadgery, an inquest into his death will begin in Wagga Wagga on March 30.
His body was found by a passing motorist on the side of River Road, 40km east of Wagga, about 1.30am on Wednesday, December 19, 2018.
Braydon is thought to have been walking the…