JobKeeper end fuels concerns for Queensland tourism operators facing an uncertain economic future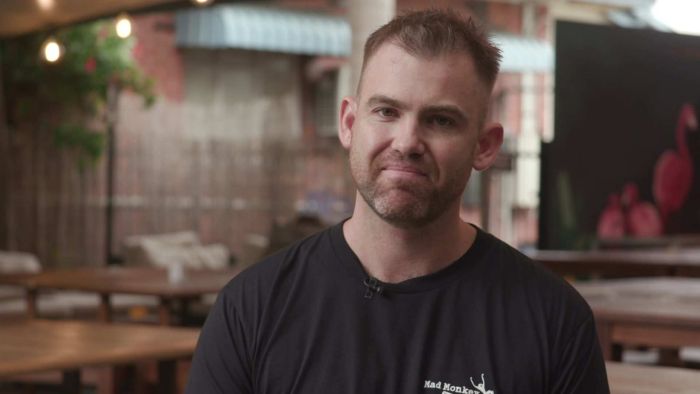 Peter McLeay stands in his nearly empty hostel in the middle of Cairns. The vacant space has become a familiar sight over the past 12 months.
The owner of Mad Monkey closed one of his five Queensland accommodations last week.
"Normally it is a fairly successful business, but we are down to about 10 to 20 per cent occupancy," he told The Drum.
Mr McLeay and his business partner have accumulated $1 million in debt in just one year.
He says the venture is trying to hold out as long as it can, but like many he's facing an uncertain financial future.