Indian farmers fight reform laws, but changes could boost trade with Australia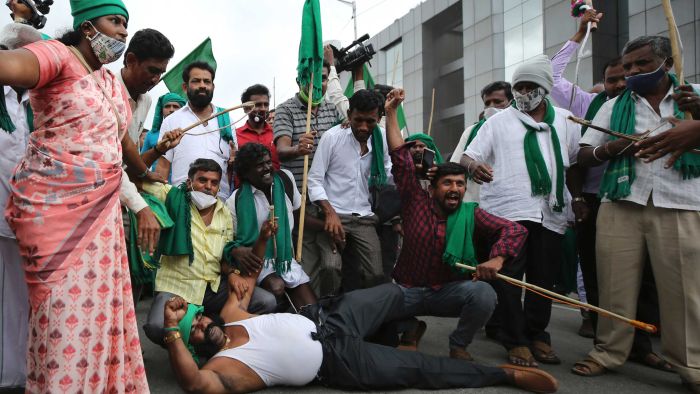 While farmers in India fight three controversial free-market agriculture laws, some experts say Australia could benefit from the landmark legislation to reform India's massive farm sector.
Key points:
Farmers have marched on Delhi to demand laws reducing state support are rescinded
An Australia-based academic says the laws are well overdue and will benefit farmers
India's sugar export subsidies have already been reduced, and could be cut further
The laws could break up state control over the marketing of food and fibres, allowing farmers to sell directly to corporations, grow crops under private contract, and use e-commerce platforms.
Many staple foods have been removed from a list of essential commodities regulated by the state.
But despite…