Farmers say fall armyworm, the 'coronavirus of agriculture', could force up food prices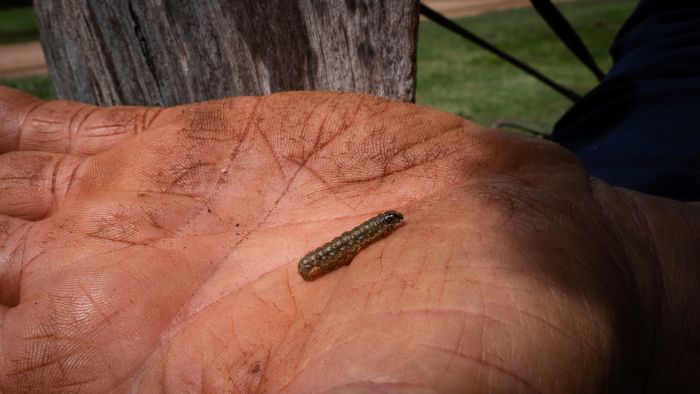 There are fears food prices could rise as a pest caterpillar described as the "coronavirus of agriculture" continues its relentless march across the country.
It has been a year since fall armyworm — not the species that eats lawns — was first detected at Bamaga at the tip of Far North Queensland.
The hungry caterpillar, native to the Americas, is now devouring crops throughout Queensland and has invaded farms and plantations in the Northern Territory, Western Australia, New South Wales and Victoria.
Ray Graham, who owns Queensland's largest dairy farm, says the pest is the biggest threat to the agriculture industry Australia has ever seen.