Brisbane projects power ahead as council seeks economic boost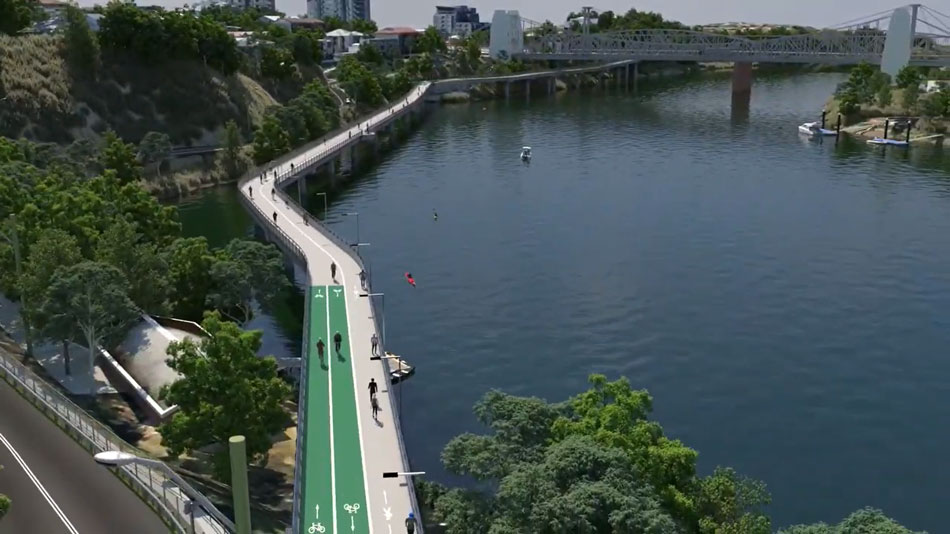 Thursday January 14, 2021
Brisbane Lord Major Adrian Schrinner says residents should prepare for change as major projects in the forge ahead.
An artist's impression of the Indooroopilly Riverwalk under construction.
Green bridges at Kangaroo Point and Breakfast Creek are being fast-tracked to begin by the end of the year. Those projects alone will support more than 400 jobs.
Work on the Brisbane Metro continues, with Victoria Bridge set to be closed to traffic and construction of the Rochedale depot due to begin this year.
There is also work on and around the Brisbane River, with…