Australian White sheep breed grows in popularity, surprising farmer who bought it by mistake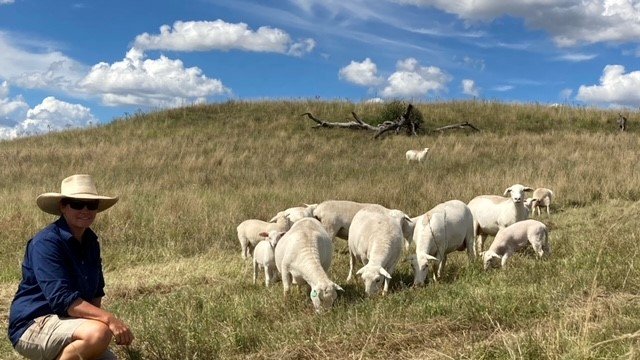 Accidently buying the wrong sheep is a mistake paying back dividends for a Hunter Valley producer.
The Australian White is a breed of Australian meat sheep originally developed for Australian conditions and growing rapidly in popularity.
However it was never something one Gundy farm had its eye on until accidently introducing the breed to its operation.
Nikki Collison is manager of Gundy Whites and unexpectedly bought into the market after looking to diversify.
"We originally just wanted six ewes and a ram for killers and by accident we ended up with these," she said.
"This has been marketed as the Wagyu of the sheep…