Anzac Day services will be held in public this year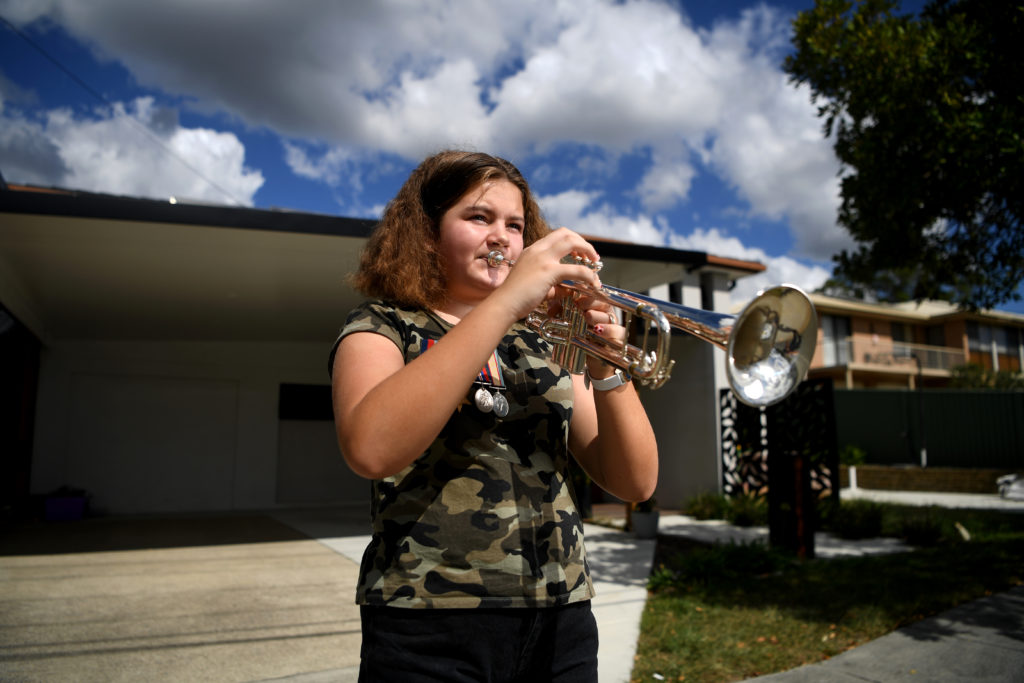 Tuesday February 23, 2021
Public Anzac Day events will be held in Queensland this year, after being cancelled in 2020 because of the COVID-19 pandemic.
In 2020, when Anzac Day commemorations were restricted due to COVID-19 concerns, Mikaela Gonzalez played the Last Post on her trumpet from her family's driveway in Brisbane. (AAP/Dan Peled)
Premier Annastacia Palaszczuk today said dawn services, marches and public commemorations would return on April 25.
"In times of strife, Queenslanders do what it takes to protect each other," Palaszczuk said in a statement.
"We've done…